Alight Communication LLC provides communications and marketing services that make an impact on your audience.
Clear, strategic, integrated — my work gets results, fits within your budget and is completed on time. Plus, I'm fun to work with.
I have a wide range of skills — copywriting, content marketing, social media marketing, communications planning, editing and proofreading — and I'm a quick and curious learner. I love technology (as well as a good book). My areas of expertise are health care, education and fundraising.
See my Services pages for more information on how I can help you improve your communications and marketing (or help you out with a tight deadline) or send me a text, write an email or pick up the phone. I'd be glad to help.
Who I am
Joanna Bartlett
President and Chief Storyteller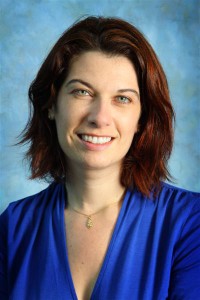 As a marketing communications professional, I'm noted for strategy, innovation and clarity.
I'm an award-winning professional writer, honing my skills as a journalist, public relations specialist, blogger and fundraising communicator. I have 15 years' professional writing and editing experience and am published in a range of newsletters, newspapers and magazines.
I also have more than 18 years experience in website development and management and expertise in relationship building through the use of emerging technology.
Before launching Alight Communication LLC in 2013, I was a key player in marketing communications for PeaceHealth Foundations, spearheading strategic and collaborative initiatives across the health care organization. Before moving to Oregon in 2009, I lead Earthscribe, a marketing communications firm in upstate New York focusing on health, wellness and environmental organizations. I spent the previous five years providing web and communications expertise at Rochester Institute of Technology, bringing the higher education news office into the social media arena.
Today, I'm the President and Chief Storyteller of Alight Communication LLC (because when you own your own business, you can make up your title), helping businesses and organizations develop better communications to engage their audiences and do more good in the world.
I'm an ordained minister through the National Spiritualist Association of Churches. I have four children and enjoy using my hands to knit, spin yarn, cook scrumptious gluten-free food, garden and play music. Read my personal blog, Irrepressible Spirit.